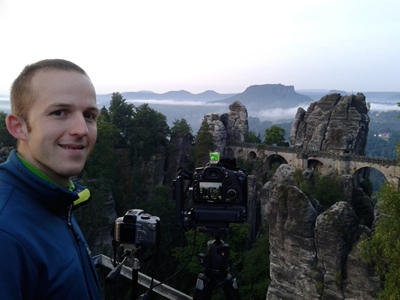 Welcome!
Welcome to my new photography homepage!
To be honest, the first blog post is really not the easiest! So I decided to explain the WHY behind this page.
I've been taking photos for about ten years now. At first, I simply did the typical travel documentation, but since 2011 I have started to invest more and time (and money :-) ) into a more serious kind of photography. As my wife Katja and I are passionate about travelling and various outdoor activities, especially landscape photography is the ideal way of combining my hobbys! During the last years, I captured many beautiful landscapes, seascapes, mountainscapes, and cityscapes all over the world, but as you can imagine, taking the photos is only one part of photography. Another necessary part is the image processing afterwards, a task that I neglected a litte bit in the past, particularly in the case of photos that are not related to holidays. Consequently, my computer is full of raw images that I never processed, because there was no real incentive for that… And exactly that's the cause for this homepage!
In the future, I will post images of my photo tours and maybe some travel reports on this blog.
So stay tuned, I hope you enjoy my photos!
Gerhard Aust