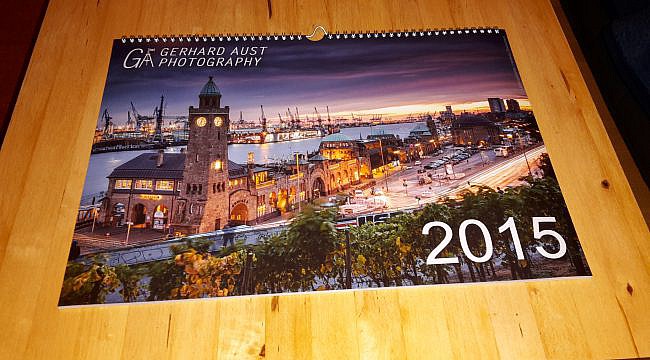 Calendar 2015
Today arrived my first own calender. It has the size 45x30cm and is a real photografic print on photographic paper made by Saal-Digital. I am very happy with the quality, and also a little bit proud of it!
If you want to have a little glimpse on it, just go to
https://www.saal-digital.de/service/share-order/?pS7LCYFrabhLRKa7YuS7jbmuRGQqZwmeCnZLyWIg
Here, you are also able to order the calender (the price only consists of manufacturing costs of Saal-Digital, I don't get anything out of it!).