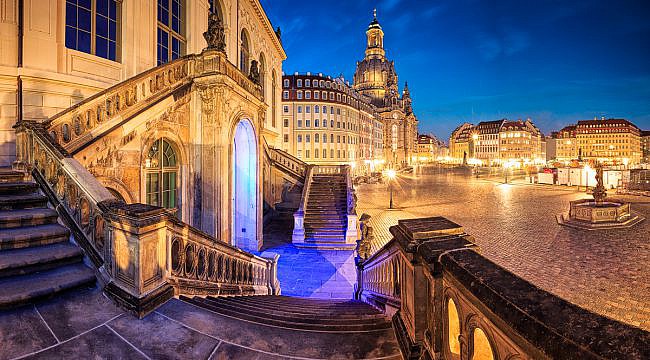 Beautiful Dresden
As I've been living in Dresden for ten years now, I think it is a very good idea to start with some pictures of this beautiful city!
Yesterday afternoon, the sunny day with some clouds promised a nice sunset, so I decided to leave office earlier and to grab my camera in order to take some photos in the city. At first, I went to the Terassenufer, but there were so many people that I hardly got a photo without them. Thanks to a long-time exposure with mit ND 1.8 filter, I was able to blur their movement a least a little bit. Obviously, there was also the little bit of color in the sky I hoped for! I stopped my photosession at this location when two guys sat down on the first bench and opened their bottles of beer… ;-)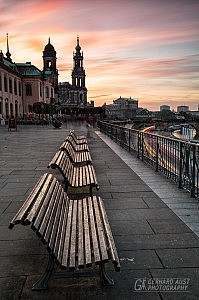 After this, I went to the Neumarkt, where I wanted to shoot the blue hour. I had the idea for this photo from DDpix, a really great website of two photographers from Dresden with lots of beautiful photos! Unfortunately, the Neumarkt is currently disfigured by the near building site, with large blue pipes crossing the whole place and cutting the nice fronts of the buildings and the Frauenkirche in to halves. Nevertheless, I took four pictures which I wanted to stitch together to a panorama shot. At home, I used my digital Flex :-) (a.k.a. Photoshop) to cut away all those ugly pipes. It was much more post processing that I used to do normally, but I think the picture is worth it.
Move the slider over the picture to see it with and without those pipes. Click
here
to see it larger.
PS: This is a selfie, who can see me? :-D