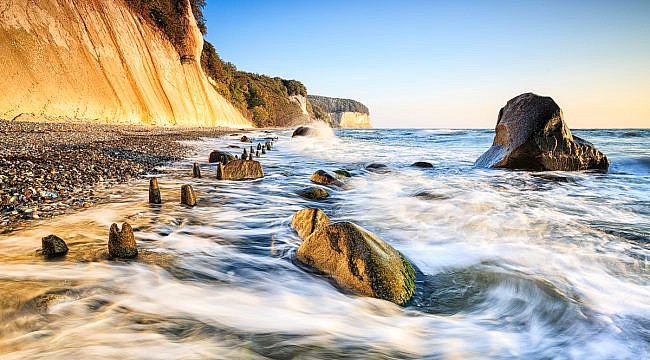 Rügen
A few weeks ago, we used the long weekend due to the 03.10. and went to Rügen. My goal was shoot the sea bridge at Sellin, so we decided to stay at a small hotel within a walking distance of 15 minutes. Shortly after arriving, we took Charly and went for a walk at the beach, where we discover that a beach polo cup took place DIRECTLY next to the sea bridge, so all those beach chairs I wanted to include in my pictures had been removed… Whatever, we returned at sunset and found that the moving elevator constitutes a nice foreground!
The next morning we returned to the sea bridge and used the opportunity to photograph the seabridge without any tourist, a situation that is hardly possible during the day or evening. Unfortunately there were no clouds that could be enlighted by the rising sun, but there was a nice little glow at the horizon which created a nice sky nevertheless.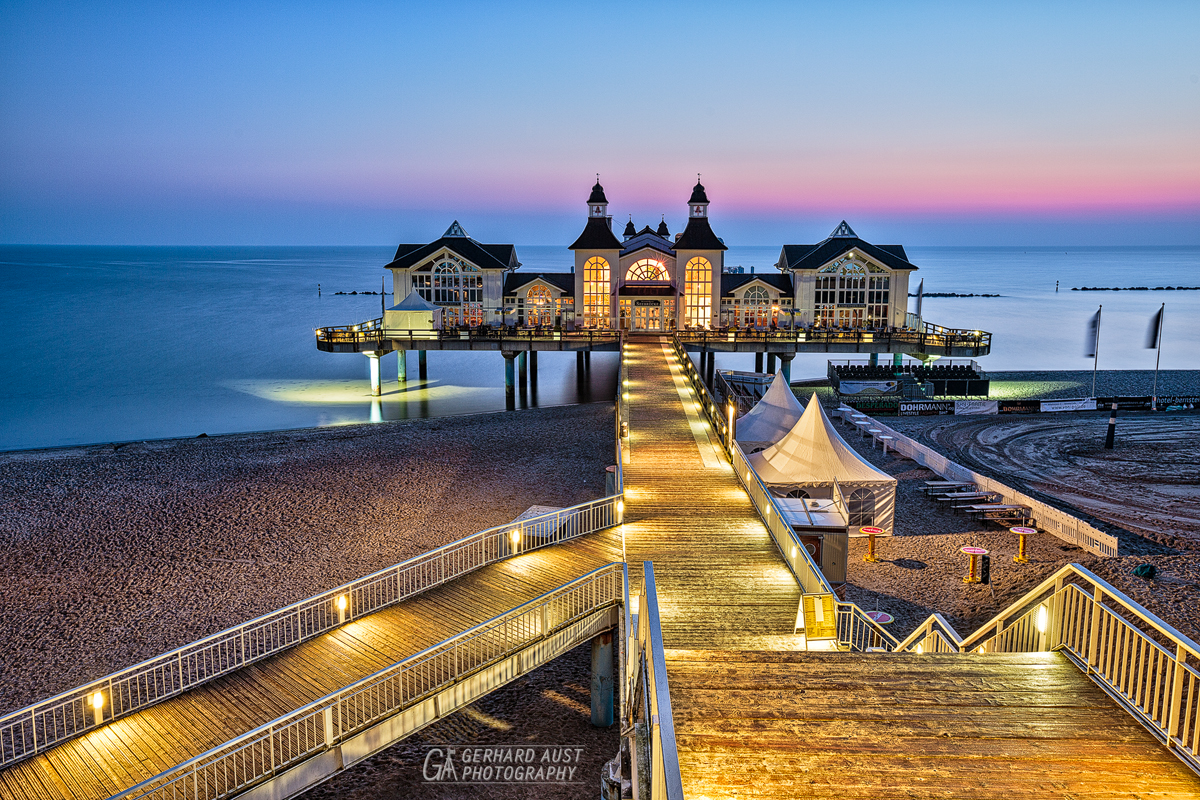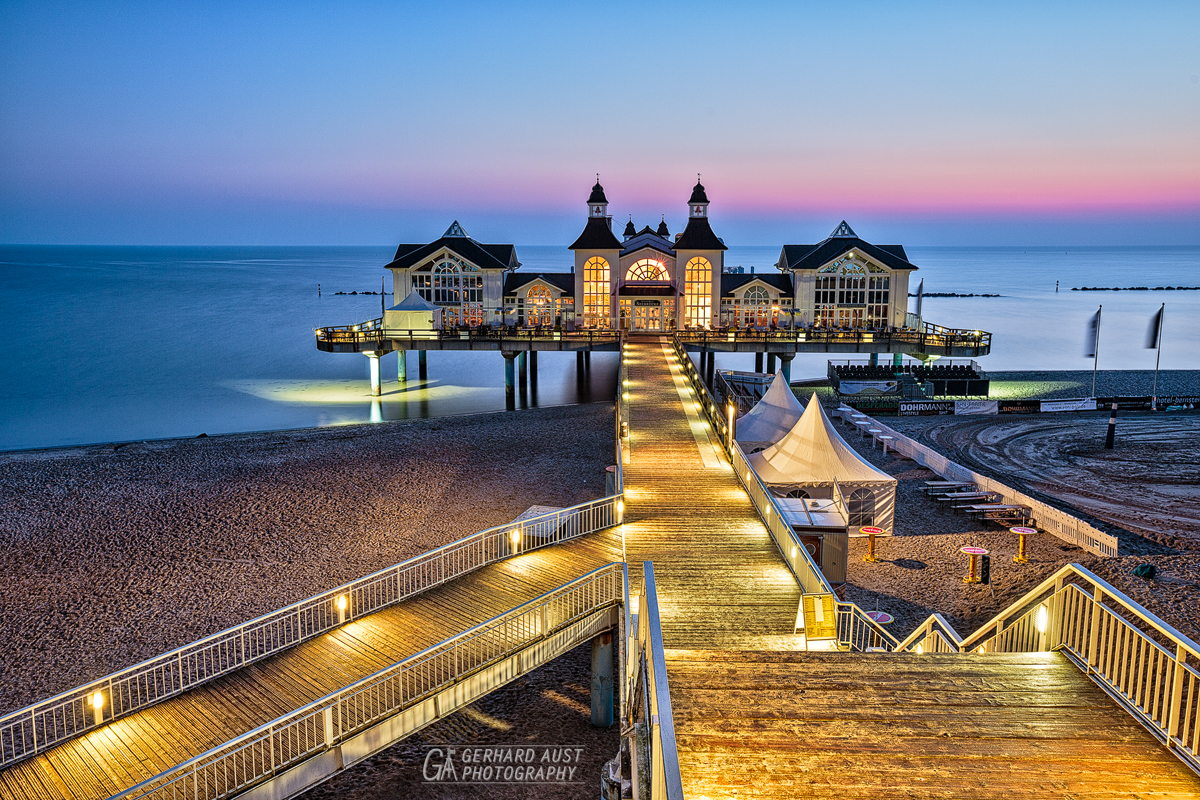 On Sunday, we decided to drive to Sassnitz to capture the first morning light at the famous chalk cliffs, which is about 45 minutes by car. We had already identified a good spot on the previous day, so it was no problem to find the short way down to the cliffs in the dawn. Again, there were no clouds that could be illuminated, so we had enough time to find some good perspectives while we were waiting for the sunrise. Especially those wooden needles made a very good foreground!
The warm morning light created great colors and it was really fun to take photos. After a while, when I was nearly ready to leave, Katja said that I should try to get deeper into the sea in order to get in a position right to the wooden needles. Said and done, I rolled up my trousers and did it! I must admit that this was a very good idea and I took my favorite photo of that weekend! Certainly I had to make multiple shots befor I had catched the movement of the waves as I wanted, but in the end, I couldn't stop smiling when I looked on the display…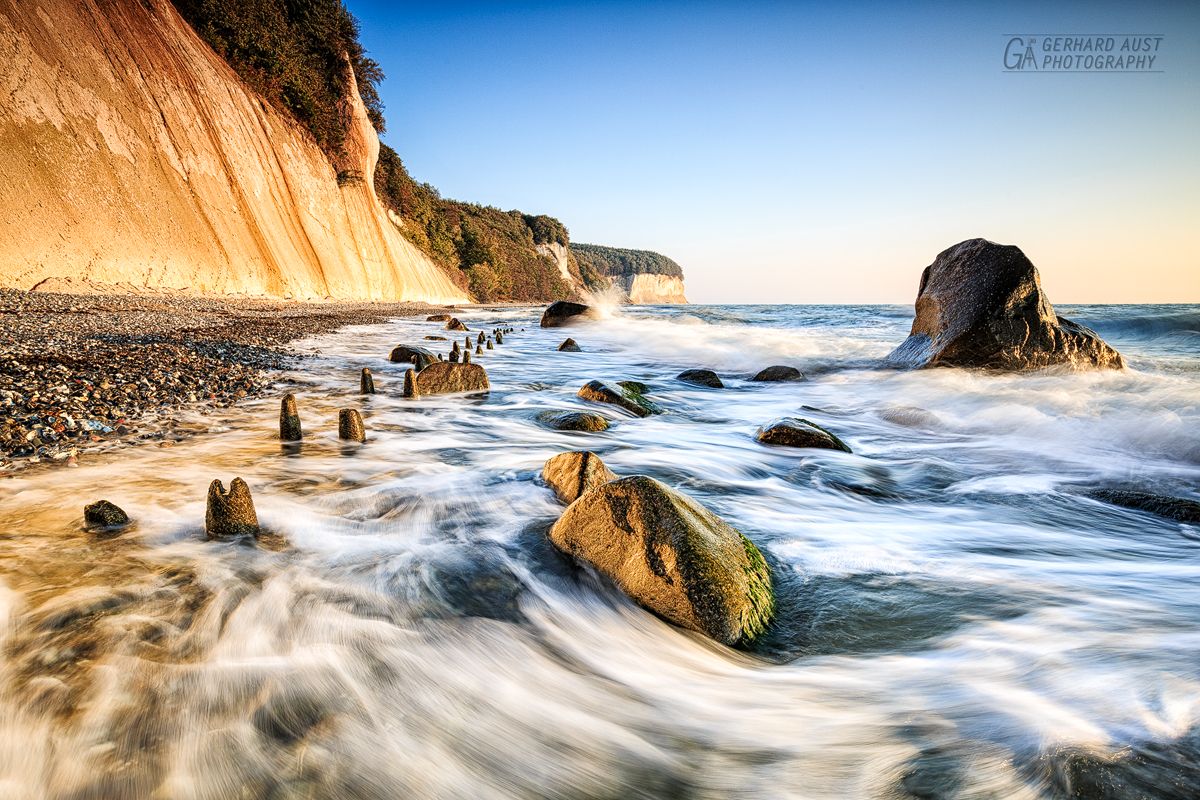 See my Germany gallery to see all photos I took this weekend. If you have any questions about the photos or the locations, please leave a comment and I will be happy to answer them!